Regulation Of Microfinance: RBI: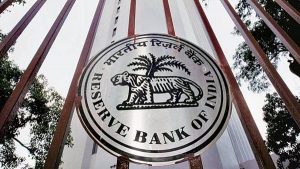 Reserve Bank of India has released a Consultative Document on Regulation of Microfinance. It has been released for harmonising the regulatory frameworks for various regulated lenders in the microfinance space.
The key proposals of the Consultative Document are enumerated below:
A common definition of microfinance loans for all regulated entities.
Capping the outflow on account of repayment of loan obligations of a household to a percentage of the household income.
A Board approved policy for household income assessment.
No pre-payment penalty; no requirement of collateral; and greater flexibility of repayment frequency for all microfinance loans.
Alignment of pricing guidelines for NBFC-MFIs with guidelines for NBFCs.
Introduction of a standard simplified fact sheet on pricing of microfinance loans for better transparency.
Display of minimum, maximum and average interest rates charged on microfinance loans on the websites of regulated entities.
Taking into consideration the constantly evolving milieu in the financial sector, it is proposed to review the regulatory framework for Non-Banking Financial Company – Micro Finance Institutions (NBFC-MFIs).
There is a case for having a framework which is uniformly applicable to all regulated lenders in the microfinance space including scheduled commercial banks, small finance banks and NBFC-Investment and Credit Companies, rather than prescribing these guidelines for NBFC-MFIs alone.