New Microfinance Lending Norms: RBI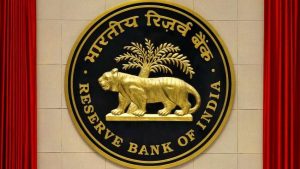 RBI has released new microfinance lending norms.
As per these norms:
All entities, banks, non-banking financial companies (NBFCs), and microfinance institutions (MFIs) are subject to the same regulations.
A microfinance loan is defined by the RBI as a 'collateral-free' loan granted to a household with an annual household income of up to Rs 3 lakh.
All collateral-free loans offered to low-income households, regardless of the end-use and mode of application/processing/disbursal, are considered microfinance loans.
The financial entities should have a board-approved policy to provide the flexibility of repayment periodicity on microfinance loans as per borrowers' requirements. They should also have a board-approved policy for the assessment of household income.
Microfinance is a form of financial service which provides small loans and other financial services to poor and low-income households.
MFIs are financial companies that provide small loans to people who do not have any access to banking facilities.
The definition of "small loans" varies between countries. In India, all loans that are below Rs. 1 lakh can be considered as microloans.