Rejuvenating Watersheds For Agricultural Resilience Through Innovative Development (REWARD) Program: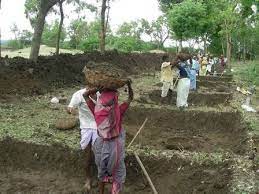 The Secretary, Department of Land Resources (DoLR), Government of India (GoI) Shri Ajay Tirkey reviewed the Implementation Support Mission of World Bank Assisted Rejuvenating Watersheds for Agricultural Resilience through Innovative Development (REWARD) program.
REWARD is a World Bank assisted Watershed development program which is being implemented from 2021 to 2026.
The Development Objectives of REWARD program is to "Strengthen capacities of National and State institutions to adopt improved watershed management for increasing farmers resilience and support value chains in selected watersheds of participating States".
The program is being implemented to introduce modern watershed practices in the Department of Land Resources in the Ministry of Rural Development and in the States of Karnataka and Odisha.
The total budget outlay of REWARD program is USD 167.71 million over a program period of 4.5 years.
At the central level, the scope of the REWARD program covers management, monitoring, communication and knowledge sharing functions by DoLR.
At the State level, the REWARD program will be contiguous in scope to the WDC-PMKSY 2.0, and support implementation of key science-based activities and demonstrations which eventually aims at synergising broader perspective of WDC-PMKSY 2.0 in other States in India.