Remembering Hazrat Imam Hussain: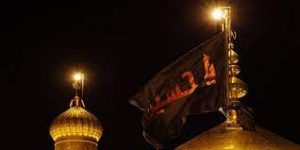 On the occasion of Ashura, PM Narendra Modi remembered the sacrifices made by Hazrat Imam Hussain. He praised his courage and commitment to the ideals of justice and human dignity.
Hazrat Imam Hussain (626 to 680 AD) was a grandson of the Islamic prophet Muhammad and a son of Ali ibn Abi Talib and Muhammad's daughter Fatima.
He is the third Imam of Shia Islam after his brother, Hasan, and before his son, Ali.
He is highly revered for his stand against injustice and tyranny.
Ashura :
It is a significant day in the Islamic calendar, observed on the 10th day of Muharram.
It marks the martyrdom of Hazrat Imam Hussain and his followers in the Battle of Karbala in 680 CE.
The event symbolizes the struggle for justice and the fight against oppression in the face of great adversity.
It holds deep religious and spiritual significance for Muslims, especially the Shia community.