Falling Numbers Of SC & ST Students In IITs: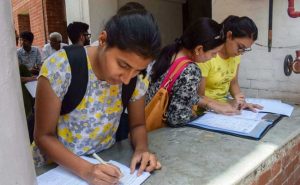 Data collected from a series of Right to Information (RTI) applications pertaining to five older Indian Institutes of Technology (IITs), has indicated that the acceptance rate is skewed against students from the Scheduled Caste (SC), Scheduled Tribe (ST), and Other Backward Classes (OBC) communities.
SC and ST applicants are half as likely to get selected for a Ph.D. programme at IITs as aspirants from the General Category (GC) are.
Data from the RTI Applications:
Acceptance Rate:
It refers to the number of students selected for every 100 students who applied.
It stood at 4% for students from General Category (GC).
It falls to 2.7% for OBC students and further down to just 2.16% for SCs and 2.2% for STs.
This finding comes against the backdrop of the Education Ministry's data submitted to Parliament in 2020 showing the failure of the IITs to fill Ph.D. seats as per reservation.
The government's reservation policy mandates the allocation of 15% seats for students from the SCs, 7.5% from STs and 27% from OBCs.
Education Ministry's Data:
Of the total admissions made by all IITs from 2015 to 2019, only 9.1% went to SC and 2.1% to ST.
Only 23.2% of seats went to applicants from the OBCs. The remaining 65.6%, or roughly two-thirds of all the seats, went to General Category applicants.