First Gati Shakti Cargo Terminal: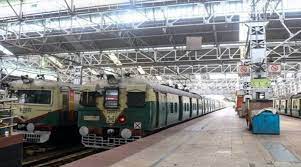 Indian Railways' first Gati Shakti Cargo Terminal commissioned in Asansol Division in pursuance of the Prime Minister's vision "Gati Shakti".
This is the first such GCT commissioned in Indian Railways since the publication of GCT policy in December 2021
It is expected to enhance Indian Railways' earnings. The commissioning of this terminal and more such terminals will have a very positive impact on the economy of the nation.
 PM Gati Shakti Scheme:
In 2021 the government launched the ambitious Gati Shakti scheme or National Master Plan for multi-modal connectivity plan, with the aim of coordinated planning and execution of infrastructure projects to bring down logistics costs.
Aim: To ensure integrated planning and implementation of infrastructure projects in the next four years, with focus on expediting works on the ground, saving costs and creating jobs.
The Gati Shakti scheme will subsume the Rs 110 lakh crore National Infrastructure Pipeline that was launched in 2019.
Besides cutting logistics costs, the scheme is also aimed at increasing cargo handling capacity and reducing the turnaround time at ports to boost trade.
It also aims to have 11 industrial corridors and two new defence corridors – one in Tamil Nadu and other in Uttar Pradesh.
Extending 4G connectivity to all villages is another aim. Adding 17,000 kms to the gas pipeline network is being planned.
It will help in fulfilling the ambitious targets set by the government for 2024-25, including expanding the length of the national highway network to 2 lakh kms, creation of more than 200 new airports, heliports and water aerodromes.