Reservation In Promotion In Government Jobs To Scheduled Castes And Scheduled Tribes.: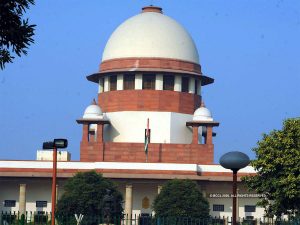 The Supreme Court said it was not ready to reopen a debate on its judgments granting reservation in promotion in government jobs to Scheduled Castes and Scheduled Tribes.
It reiterated that it was up to the State governments to find ways and means of implementing the court's June 2018 judgment on the issue.
In a judgment in 2018, a Constitution Bench, led by then Chief Justice of India Dipak Misra, modified a 2006 judgment that required the State to show quantifiable data to prove the "backwardness" of a Scheduled Caste/Scheduled Tribe community in order to provide quota in promotion in public employment.
The five-judge Bench judgment in the Jarnail Singh case in 2018 had given a huge fillip to the government's efforts to provide "accelerated promotion with consequential seniority" for Scheduled Castes/ Scheduled Tribes (SC/ST) members in government services.
Writing the verdict for the Constitution Bench three years ago, Justice Rohinton Nariman (now retired) had held that the requirement to have quantifiable data before granting reservation to SCs and STs was contrary to an earlier nine-judge Bench verdict in the Indra Sawhney case.