Review Of Guardianship And Adoption Laws: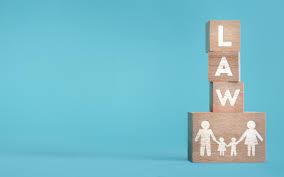 The Parliamentary Standing Committee on Personnel, Public Grievances and Law and Justice tabled a report "Review of Guardianship and Adoption Laws" in Parliament and recommended district-level surveys to identify orphaned and abandoned children.
In India, there are only 2,430 children available for adoption while the number of parents desiring to bring home a child is growing rapidly.
Key Findings of the Report:
There were 27,939 prospective parents registered with the Child Adoption Resource Authority (CARA) as of December 2021, up from nearly 18,000 in 2017.
CARA, a statutory body of the Ministry of Women & Child Development, functions as the nodal body for adoption of Indian children and is mandated to monitor and regulate in-country and inter-country adoptions.
There was a total of 6,996 orphaned, abandoned and surrendered children residing in childcare institutions considered adoptable, only 2,430 were declared "legally free" for adoption by Child Welfare Committees.
There are only 2,430 children found to be legally free for adoption in India with an estimated 3.1 crore orphans because of the failure to bring more children in need of care into the government's safety net.
The waiting time for adoption has increased to three years from one year in the past five years.
The total number of children adopted in 2021-2022 was only 3,175.