Illegal adoption: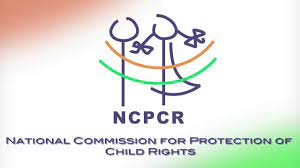 The Supreme Court agreed to intervene after the National Commission for Protection of Child Rights (NCPCR) sounded the alarm on a spate of complaints about illegal adoption of COVID orphans through private individuals and organisations.
Social media posts are circulating that children are up for adoption. This is plainly illegal and violates the Juvenile Justice Act.
The adoption of orphaned/abandoned/ surrendered children is lawful only after the adoption procedure as given under the Juvenile Justice Act, 2015 is followed and the final adoption order is passed by the prescribed authority.
Section 74 of the Juvenile Justice Act prohibits the disclosure of identity of children with regard to the name, school, age, address or any information which would reveal the essential details of the child.
Placing any confidential information about children in the public domain which would make them susceptible to trafficking,
NCPCR statistics shows that 3,621 children were orphaned, 26,176 children lost either parent and 274 children were abandoned between April 1, 2021 to June 5, 2021.