Right To Be Forgotten: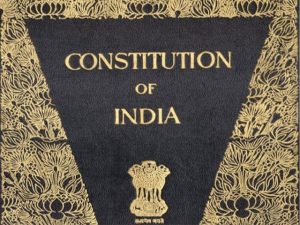 Last week, the Centre told the Delhi High Court that the "right to be forgotten" is part of the fundamental right to privacy, but added it has no significant role to play in the matter.
Petitions across courts have been seeking enforcement of this "right" — a legal principle that is not yet backed by statute in India.
Right to be forgotten allows a person to seek deletion of private information from the Internet. The concept has found recognition in some jurisdictions abroad, particularly the European Union.
The Right to be Forgotten falls under the purview of an individual's right to privacy, which is governed by the Personal Data Protection Bill that is yet to be passed by Parliament.
In 2017, the Right to Privacy was declared a fundamental right (under Article 21) by the Supreme Court in its landmark verdict (Puttuswamy case).
The court said at the time that "the right to privacy is protected as an intrinsic part of the right to life and personal liberty under Article 21 and as a part of the freedoms guaranteed by Part III of the Constitution".
At least eight petitions are pending before Delhi High Court seeking removal of private information from the Internet, court records of previous convictions and proceedings, and news reports of past events.
Only a few have been able to get that relief from courts so far.