Festival Of Innovation And Entrepreneurship (FINE) 2023: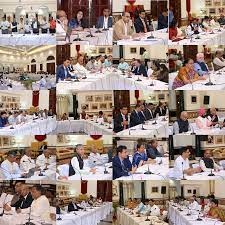 The Festival of Innovation and Entrepreneurship (FINE) 2023, organized by the National Innovation Foundation, discussed ways to raise the profile of India's innovation and entrepreneurship eco-system, which is inclusive, the third largest in the world, and an inspiration to many countries
National Innovation Foundation was founded in  2000.
Its Headquarter Ahmedabad (Gujarat).
It is an autonomous body of the Department of Science and Technology.
It is India's national initiative to strengthen grassroots technological innovations and outstanding traditional knowledge.