Samruddhi Corridor: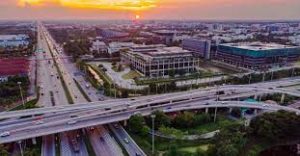 Prime Minister Narendra Modi will inaugurate the first phase of the 701-km 'Hindu Hrudayasamrat Balasaheb Thackeray Maharashtra Samruddhi Mahamarg' on December 11.
The Expressway will reduce the time taken to 839-km distance between Nagpur and Mumbai, to seven hours.
This currently takes at least 17 hours.
The Expressway, also called Samruddhi corridor, built at a project outlay of ₹55,335 crore, runs past 392 villages across 10 districts.
This six-lane access-controlled road, designed for a top speed of 150 kmph, is the second expressway in the State after the Mumbai-Pune Expressway.
The Expressway will have direct links to the Delhi-Mumbai Expressway and Jawaharlal Nehru Port Trust in Navi Mumbai, which will facilitate rapid transportation of goods, agricultural products and other resources from Maharashtra to various markets across the country and abroad as well.
The Samruddhi corridor is expected to directly impact about 36% of the State's population, and will be the country's most extensive 'greenfield' route alignment with 23.65 lakh saplings and over 11 lakh trees on both sides.