Saral Jeevan Bima: IRDAI: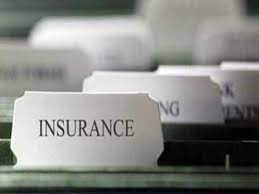 Saral Jeevan Bima, launched by IRDAI (Insurance Regulatory and Development Authority of India) in 2020, has become a popular term life insurance product among the masses.
IRDAI is an autonomous body that was established in 1999 to regulate and develop the insurance industry.
IRDAI in October 2020 had mandated all life insurers to launch the Saral Jeevan Bima plans from 1st January 2021.
Saral Jeevan Bima is a regulator-mandated standard term life insurance plan offering basic protections to people who are self-employed or belong to a lower-income category.
It is a pure term life insurance product that can be purchased by people in the age group of 18 to 65 years and will have a policy term of 5 to 40 years.
The sum assured for the term life insurance policy ranges from Rs 5 lakh to Rs 25 lakh (in multiples of Rs 50,000).
However, the insurer will have the option of providing a sum assured beyond Rs 25 lakh.
It provides for payment of sum assured in a lump sum to the nominee in case of the life assured's unfortunate death during the policy term.
There are no exclusions, other than suicides.