Web 5.0: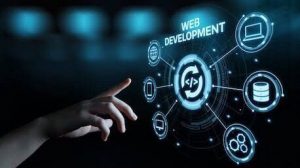 Former Twitter CEO Jack Dorsey recently announced his vision for a new decentralized web platform that is being called Web 5.0.
The aim is to return "ownership of data and identity to individuals".
Web 1.0 is the "read-only Web," Web 2.0 is the "participative social Web," and Web 3.0 is the "read, write, execute Web."
Web 1.0. Web 1.0 was all about reading, and getting information.
Web 2.0 was all about reading, writing, and creating. So, users joined social platforms, and these platforms got big because of this created content.
Web 3.0 is all about reading, writing and owning. So, builders and creators can now own a piece of their own community, through NFTs, tokens etc.
Web 5.0 Being developed by Dorsey's Bitcoin business unit, The Block Head (TBH).
Simply put, Web 5.0 is Web 2.0 plus Web 3.0 that will allow users to 'own their identity' on the Internet and 'control their data'.
Both Web 3.0 and Web 5.0 envision an Internet without threat of censorship – from governments or big tech, and without fear of significant outages.