Section 9A In The Representation Of The People Act, 1951: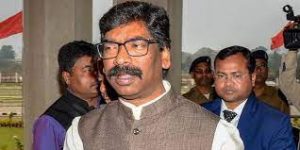 Uncertainty looms large over Hemant Soren's continuation as Jharkhand Chief Minister as he is likely to be disqualified by the Governor as Member of the Legislative Assembly; the Governor has received the Election Commission of India's opinion on the question.
The case against him has its roots in a mining lease that he gave himself as a Minister for Mines in 2021.
The BJP complained to the Governor on February 11, 2022, that this act was in violation of Section 9(A) of the Representation of the People Act, 1951.
On August 25, the ECI wrote to the Governor that Mr. Soren could be disqualified under Section 9(A).
The awarding of a mining lease to himself was a brazen act of self-service, misuse of office and breach of people's trust.
Section 9A in The Representation of the People Act, 1951:
Section 9A in The Representation of the People Act, 1951 deals with Disqualification for Government contracts, etc.
It says that "A person shall be disqualified if, and for so long as, there subsists a contract entered into by him in the course of his trade or business with the appropriate Government for the supply of goods to, or for the execution of any works undertaken by, that Government."