Lemru Elephant Reserve: Chhattisgarh: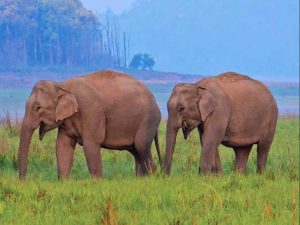 The Chhattisgarh government has proposed to reduce the area of Lemru Elephant Reserve from 1,995 sq km to 450 sq km.
The Centre gave its approval in 2007 for the creation of the 450 sq km Lemru Elephant Reserve and in 2019, the state government decided to increase the area to 1,995 sq km.
The reserve is located in the Cobra district of Chhattisgarh.
The reserve is aiming at reducing human-animal conflict and destruction of property in addition to providing a permanent habitat to the elephants.
Earlier, the state government notified the reserve (Conservation Reserve) in October 2020 under Section 36A of the Wild Life (Protection) Act, 1972 (WLPA).
Section 36A has a special provision that gives the Union government a say in the process of notification in case the land to be notified as conservation reserve has areas belonging to the Centre.
Elephant reserves are not recognised under the WLPA.
The area proposed under the reserve is part of the Hasdeo Aranya forests, a very diverse biozone that is also rich in coal deposits.
Of 22 coal blocks in the area, 7 have already been allotted with mines running in three, and in the process of being established in the other four.
The biggest challenge in increasing the reserve area was that several coal mines would become unusable.