Section 23 Of POCSO Act: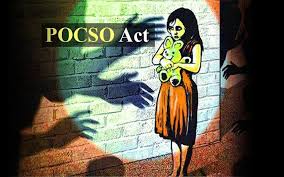 A 2-judge bench of the Supreme Court has delivered a split verdict on the issue whether Section 155(2) of the Code of Criminal Procedure will apply to the investigation of an offence under Section 23 of the Protection of Children from Sexual Offences Act, 2012 (POCSO).
As per Section 155(2) CrPC, a police officer cannot investigate a non-cognizable offence without the order of a Magistrate.
Section 23 of POCSO relates to the offence of disclosure of the identity of the victim of the sexual offence.
One of the judges opined that disclosure of the identity of a child who is a victim of sexual offences or who is in conflict with the law is in fundamental breach of the right of the child to dignity, the right not to be embarrassed.
The Constitution guarantees to every child the right to live with dignity (Article 21), the right to personal liberty (Article 21), the right to privacy (Article 21), the right to equality (Article 14) and/or the right against discrimination (Article 15), the right against exploitation (Article 23 & 24).
Right to free and compulsory elementary education for all children in the 6-14 year age group (Article 21 A)
The Directive Principles of State Policy, and in particular Article 39(f), cast an obligation on the State to ensure that children are given opportunities and facilities to develop in a healthy manner and in conditions of freedom and dignity and that childhood and youth are protected against exploitation and against moral and material abandonment.