Section 66A Of The Information Technology Act: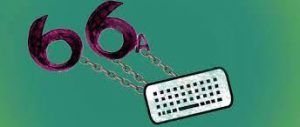 The Centre has said that the Ministries of Information and Technology and Home Affairs had done their best to disseminate knowledge about the Supreme Court judgment in Shreya Singhal case on Section 66A. Despite this, many cases have been registered under this section.
The Centre has made the following observations:

Since the police and public order were "State subjects" under the Constitution, the onus lies with the states to implement the apex court's 2015 judgment quashing the 'draconian' section 66A of Information and Technology Act.
Law enforcement agencies share equal responsibility to comply with the apex court judgment. They take action against cyber crime offenders as per the law.

On July 5, the Supreme Court had expressed shock and dismay over police continuing to register cases under section 66A despite it being quashed six years ago.
As of March 2021, a total of 745 cases are still pending and active before the district courts in 11 states, wherein the accused persons are being prosecuted for offences under Section 66A of the IT Act.
Section 66A defines the punishment for sending "offensive" messages through a computer or any other communication device like a mobile phone or a tablet.
A conviction can fetch a maximum of three years in jail and a fine.
It empowered police to make arrests over what policemen, in terms of their subjective discretion, could construe as "offensive" or "menacing" or for the purposes of causing annoyance, inconvenience, etc.