Serious Frauds Investigation Office: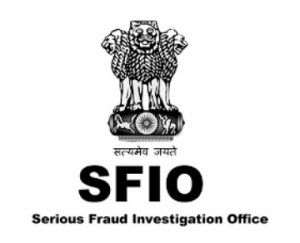 The Serious Frauds Investigation Office (SFIO) has arrested the alleged mastermind of a widespread racket involving the setting up of shell companies with Chinese links and supply of dummy directors.
SFIO was assigned by the government to investigate Jillian Consultants India Pvt Ltd and 32 other companies.
SFIO is a multi-disciplinary organization under the Ministry of Corporate Affairs, consisting of experts in the field of accountancy, forensic auditing, law, information technology, investigation, company law, capital market and taxation for detecting and prosecuting or recommending for prosecution white-collar crimes/frauds.
It has its head office in New Delhi.
The Computer Forensic and Data Mining Laboratory (CFDML) was set up in 2013 to provide support and service to the officers of SFIO in their investigations.
SFIO is headed by a Director as Head of Department in the rank of Joint Secretary to the Government of India.
Serious Fraud investigation (SFIO) was initially set up by the Government of India by way of a resolution dated 2nd July, 2003.
At that time SFIO did not enjoy a formal legal status.
Section 211 of the Companies Act, 2013, has accorded statutory status to the Serious Fraud Investigation Office (SFIO).
SFIO also has powers to arrest people for the violation of the Company law.