Setting Up Fast-Track Courts: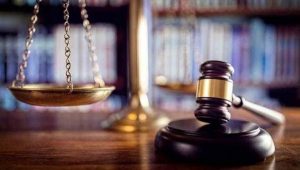 A Constitution Bench of the Supreme Court has proposed setting up fast-track courts for a limited time to clear dishonoured cheque cases.
Earlier the Supreme Court has suggested forming a committee to resolve the problem of pendency of cheque bounce cases.
Supreme Court Proposal: Set up fast-track courts under Section 138 of the Negotiable Instruments Act, 2018.
Power to establish additional courts: The government has both power and an obligation under Article 247 of the Constitution to set up "additional courts" to better the administration of laws enacted by Parliament, including the Negotiable Instruments Act, which deals with cheques.
Article 247: It gives power to Parliament to establish certain additional courts for the better administration of laws made by it or of any existing laws with respect to a matter enumerated in the Union List.
Pendency of Dishonoured Cheque Cases: The pendency of cheque bounce cases forms 30% to 40% of the backlog in trial courts and a sizable chunk of the pile-up in High Courts.
According to the Economic Survey 2018-19, there are about 3.5 crore cases pending in the judicial system, especially in the district and subordinate courts.
About 87.54% of the total pendency of cases is in the district and subordinate courts.
More than 64% of all cases are pending for more than 1 year.
The average disposal time for civil and criminal cases in Indian District & Subordinate courts in 2018 was 4.4 fold and 6 fold higher respectively when compared with the average of Council of Europe members (2016).
A Case Clearance Rate of 100% (i.e. zero accumulation) can be achieved with the addition of merely 2,279 judges in the lower courts, 93 in High Courts, and only one in the Supreme Court, which is already within sanctioned strength and only needs filling of vacancies.