New Chairperson Of The PFRDA: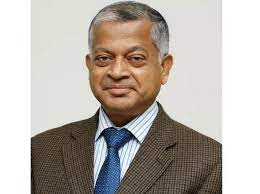 The Central government recently appointed the new Chairperson of the Pension Fund Regulatory and Development Authority(PFRDA).
Centre appoints Deepak Mohanty as PFRDA Chairperson
Pension Fund Regulatory and Development Authority (PFRDA) is a statutory regulatory body set up under PFRDA Act enacted in 2014.
Objective is to promote old age income security by establishing, developing, and regulating pension funds and to protect the interests of subscribers to schemes of pension funds and related matters.
It comes under the jurisdiction of the Ministry of Finance.
Headquarters: New Delhi
It consists of a Chairperson and not more than six members, of whom at least three shall be Whole-Time Members, to be appointed by the Central Government.