Sohagi Barwa Wildlife Sanctuary : Leopard Found Dead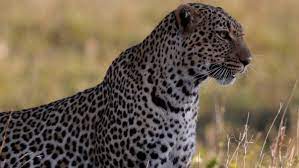 A leopard was recently found dead in the Sohagi Barwa Wildlife Sanctuary in Uttar Pradesh.
Sohagi Barwa Wildlife Sanctuary is situated in the Maharajganj district of Uttar Pradesh.
On the northern side, the Sanctuary shares the international boundary with Nepal, and on the eastern border is Bihar's Valmiki Tiger Reserve.
It was declared a Wildlife Sanctuary in June 1987.
It is drained by the great Gandak, the little Gandak, Pyas and Rohin rivers.
It is almost flat with an average height of 100mtrs above mean sea level.
The area gently slopes from North–West to South–East.
Nearly 75% of the area consists of Sal forest, and other humid areas are covered with Jaamun, Gutal, Semal, KhairTrees, etc.
Lower region of the sanctuary, which is water logged during rains, consists of Grasslands and patches of Cane forests.
It is inhabited by a variety of animals which mainly includes Leopard, Tiger, Jungle Cat, Small Indian Civet, Langur, Deer, Blue Bull, Wild boar, Porcupine etc.
The Avifauna is varied with Little Cormorant, Snake Bird, Brahimini Duck, Common Teal, Little Egret, Cattle Egret, Paddy Bird etc.