Inspiration 4: SpaceX's First All-Civilian Space Mission: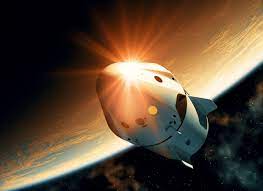 Entrepreneur Elon Musk's SpaceX recently announced that 'Inspiration4', its first all-civilian, non-governmental spaceflight, is on track for launch on September 15.
The Crew Dragon spacecraft is set to be launched from NASA's Kennedy Space Centre in Florida in the US.
It will take a group of four private citizens into space for three days.
All four seats on the spacecraft have been purchased by US billionaire Jared Isaacman, founder of the fintech company Shift4 Payments.
This is a part of an effort to raise millions for the Tennessee-based St. Jude Children's Research Hospital, a paediatric treatment and research facility that focuses on children's catastrophic diseases, particularly leukaemia and other cancers.
What is Inspiration 4?
The mission involves circling the Earth for three days, and then splashing down into the Atlantic Ocean.
Inspiration4 will orbit the Earth at 575km, higher than the International Space Station (408km) and the Hubble space telescope (547km).
This will be the farthest distance travelled by a crewed mission since 2009, when astronauts last went to repair the Hubble.
The Dragon module that the group will be using has also been modified for the mission.