Srimukhalingam Temple : Urge To include In UNESCO's List Of World Heritage Sites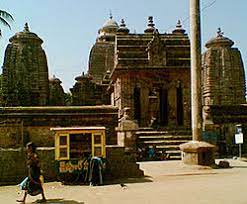 The Srimukhalingam temple chief priest urged the Archaeological Survey of India (ASI) to get the historic Siva temple included in UNESCO's list of World Heritage Sites
Srimukhalingam Temple:
Architectural masterpieces were created by the rulers of the Eastern Ganga dynasty in the then-capital of the Kalinga kingdom.
Srimukhalingam temple is dedicated to Lord Shiva, known as Sri Mukha Lingeswara Swamy, housing 3 Ancient Temples at one Location.
The Trinity of Madhukeswara, Someswara and Bheemeswara Temples are a testimony to the magnificent architectural skills of Kalinga Kings.
This temple is built in Kalinga architectural style on the banks of the Vamsadhara river.