Tentative List Of UNESCO World Heritage Sites: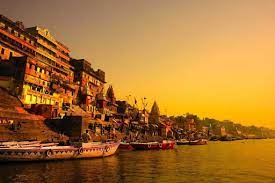 Three heritage sites were added to the tentative list of UNESCO World Heritage sites namely; the Sun Temple at Modhera and Vadnagar town from Gujarat and rock-cut relief sculptures of Unakoti of Tripura.
According to UNESCO, A Tentative List is an inventory of those properties which each nation intends to consider for nomination.
Sun Temple of Modhera:
The Sun Temple, Modhera dedicated to Surya dev (The Sun God), is one of the remarkable gems of temple architecture in India.
It is an exemplary model of the Maru-gurjara architecture style of the 11th century of western India under the patronage of the Solanki dynasty.
The age of the temple may be inferred from its style belonging to the reign of Bhimadeva I (1022-1063 CE).
It consists of the main temple shrine (garbhagriha), a hall (gadhamandapa), an assembly hall (Sabhamandapa or rangamandapa) and a sacred pool (Kunda) which is now called Ramakunda.
This east-facing temple is built of bright yellow sandstone.
Rock-cut relief sculptures of Unakoti:
The site of Unakoti Rock-cut relief sculptures is located in the north-eastern part of Tripura, which was built during 8th to 12th CE.
The vertical surface of the Unakoti hills was used by the ancient people to carve various mythological scenes such as the different iconographic forms of Siva, Ganesha, Uma-Maheshwara.
Majestic rock-cut images on the vertical surface of the hill and fallen boulders.
Loose sculptures of smaller and medium sizes scattered on the hill.
The influence of Buddhism is also seen in the sculptures of the region. There are various depictions of Boddhisattavas, Buddha and Buddhist motifs also found here.
Vadnagar:
Vadnagar was situated at a strategic location where two major ancient trade routes crossed each other. One of them joined central India with the Sindh and further northwest regions while another connected the port towns on the Gujarat coast to northern India.
Vadnagar town is a multi-layered and multi-cultural mercantile settlement with its history stretching back to nearly 8thCentury BCE.