State of the Economy Report : RBI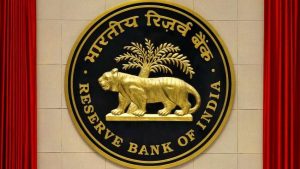 The Reserve Bank of India (RBI) in its 'State of the economy' report cautioned that the surging commodity prices are causing inflation risks, especially through the surging of imports.
The ever-growing widening of current and trade account deficits along with the portfolio capital outflows is putting pressure on external sustainability despite the fact that the underlying fundamentals and the stock of international reserves are providing buffers.
In March, retail inflation has gone up to 6.95 percent.
The inflation in food and beverages rose to 7.5 percent in March from 5.9 percent in February was the main driver of retail inflation.
According to the report, the country is also reeling from the global crisis caused due to the Russian invasion of Ukraine.
Due to the war and related retaliatory sanctions are causing a rise in inflation.
The repo rate was kept unchanged by the RBI in the April monetary policy review but it has initiated the normalization process of the accommodative policy.