Tata Group's Decision To Remove Cyrus Pallonji Mistry As The Executive Chairman And Director Of Tata Sons: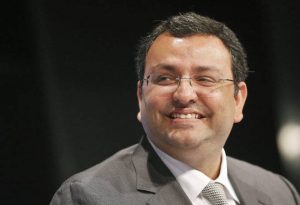 The Supreme Court overturned the National Company Law Appellate Tribunal (NCLAT) decision and upheld Tata Group's decision to remove Cyrus Pallonji Mistry as the Executive Chairman and Director of Tata Sons.
Supreme Court Observations:
Minority shareholders or their representatives are not automatically entitled to a seat on the private company's board like a small shareholder's representative.
The provisions contained in the Companies Act 2013 only protect the rights of small shareholders of listed companies by asking such companies to have on their board at least one director elected by such small shareholders.
Since the Mistry family and the Shapoorji Pallonji (SP) Group are not small shareholders, but minority shareholders, there is no statutory provision that gives them the "right to claim proportionate representation," on the board of Tata Sons.
Private companies, which have minority shareholders, are free to make an enabling provision but are under no statutory obligation to give minority shareholder seats on the board.