Loan Guarantee Scheme For Covid-affected Sectors (LGSCAS):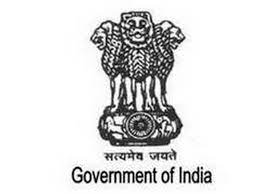 The Finance Minister has asked all stakeholders to conclude Rs 50,000 crore Loan Guarantee Scheme for Covid-Affected Sectors (LGSCAS) in non-metros in time to deal with any future third wave.
The LGSCAS scheme is aimed at boosting medical infrastructure in the country, specifically targeting underserved areas.
The scheme was approved by the government in June 2021.
Banks would provide loans for building healthcare infrastructure in non-metro cities and smaller towns at a maximum interest rate of 7.95%.
LGSCAS provides a guarantee of 50% for brownfield projects and 75% to greenfield projects for loans sanctioned up to Rs.100 crore, set up at urban or rural locations other than 8 Metropolitan Tier 1 cities (Class X cities).
For aspirational districts, the guarantee cover for both brownfield expansion and greenfield projects is 75%.
Guarantee duration is up to 3 years.
Greenfield describes a completely new project that has to be executed from scratch, while a brownfield project is one that has been worked on by others.
Expected Benefits: Will help the country in shoring up its much-needed healthcare infrastructure along with creating more employment opportunities.
The main objective of LGSCAS is to partially mitigate credit risk (primarily construction risk) and facilitate bank credit at lower rates of interest.
Eligibility: Applicable to all eligible loans sanctioned up to 31st March, 2022 or till an amount of Rs. 50,000 crore is sanctioned, whichever is earlier.