Supreme Court (SC) Refused To Lay Down The Yardstick For Reservation: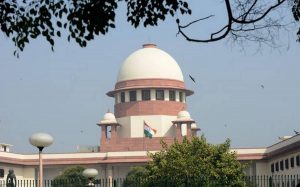 The Supreme Court (SC) refused to lay down the "yardstick" for determining the inadequacy of representation for granting reservation in promotions for Scheduled Caste (SC)/Scheduled Tribe (ST) candidates in government jobs.
The court's judgement came in a batch of petitions from across the country seeking further clarity on the modalities for granting reservation in promotion.
SC's Ruling:
It held 'cadre' and not class, group or the entire service as the unit for the purpose of collection of quantifiable data for giving promotion quotas.
It said otherwise the entire exercise of reservation in promotions would be rendered meaningless if data pertaining to the representation of SCs and STs was done with reference to the entire service.
The question of adequate representation of an SC/ST community ought to be left to the respective States to determine and it cannot lay down any yardstick for determining the inadequacy of representation.
With the recognition of 'cadre' as the unit for collection of quantifiable data, the court set aside its earlier judgement in the B.K. Pavithra case.
SC held that the conclusion of this court approving the collection of data on the basis of groups and not cadres is contrary to the law laid down by the SC in Nagaraj and Jarnail Singh judgments.
The court held that the Nagaraj judgement would have "prospective effect."
The SC ordered that a review had to be conducted regarding the data for the purpose of determining the inadequacy of representation in promotions.
However, the court left it to the Union government to fix a "reasonable" time for the States to conduct the review.
Reservation in Promotions:

The Central and the State Government since the 1950s have been following a policy of reserving seats in promotions in favours of SC and ST communities on the ground that they are not adequately represented at the decision making level of public services.