Avascular Necrosis (AVN):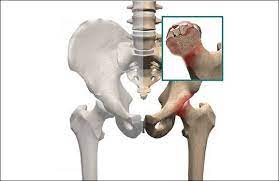 The health woes of the patients infected with Covid-19 in the second wave still continues as many are being diagnosed with the long post-Covid complications of Avascular Necrosis (AVN), referred to as bone death.
To find a clinical explanation, All India Institute of Medical Sciences (AIIMS) has submitted a proposal to the Indian Council of Medical Research (ICMR) seeking approval for a multicentric study to probe cases of AVN among Covid-19 recovered patients.
The AVN is not a new ailment. Before Covid, this case was found due to smoking, alcoholism, and steroid use linked to other conditions.
AVN, or Osteonecrosis, is a common cause of painful hips in youngsters. It occurs due to the restricted blood supply to the bone, resulting in loss of its density and weight-bearing capacity.
As the bone breaks into small pieces, the patient suffers unbearable pain and loses mobility completely. Hip bones are more prone to this.
Not all patients with AVN need to undergo hip replacement surgeries. When the disease progresses in the first or second stage, core decompression surgeries are conducted. When it reaches the third and fourth stages, then joint replacement surgeries are done.