Sustainable Urban Plastic Waste Management In New Delhi: NITI Ayog: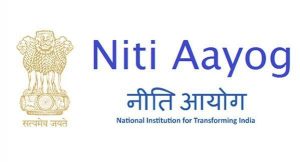 NITI Aayog Vice Chairman Rajiv Kumar has launched the NITI Aayog – United Nations Development Programme (UNDP) Handbook on Sustainable Urban Plastic Waste Management in New Delhi.
It provides a comprehensive overview of managing plastic waste by representing and discussing components of the entire plastic waste value chain.
The Handbook can be adopted by urban local bodies to good effect.
NITI Aayog CEO, Amitabh Kant reiterated the significance of the Re-use, Reduce and Recycle model and the need to create a mass movement around the use of plastics.
Material Recovery Facility (MRF)
NITI Aayog in this handbook has suggested urban local bodies across states adopt the material recovery facility (MRF) model & implement it as a public-private partnership model for sustainable management of urban plastic waste.
A materials recovery facility, also known as a materials reclamation facility or recycling facility is a specialized plant that receives, separates, and prepares recyclable materials for marketing to end-user manufacturers.
The model is initially funded by private players, supported by urban local bodies, and operated by service providers including local organizations and waste management agencies.
This model ensures compliance with regulations and improves resource utilization.