Urban Planning Reforms: NITI Aayog: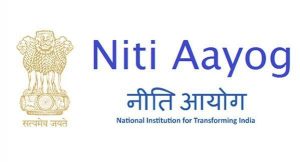 NITI Aayog has launched the report titled 'Reforms in Urban Planning Capacity in India
India's population stood at 1210 million in 2011, with an urbanisation level of 31.1% (Census of India 2011).
Urbanisation is an increase in the number of people living in towns and cities.
The distribution of urban centres and the pace of urbanisation is not uniform across the country.
Over 75% of the urban population of the country is in 10 States: Maharashtra, Uttar Pradesh, Tamil Nadu, West Bengal, Andhra Pradesh, Gujarat, Karnataka, Madhya Pradesh, Rajasthan, and Kerala.
State-wise Scenario:

Above National Average: Goa, Tamil Nadu, Kerala, Maharashtra, and Gujarat have attained over 40% urbanisation.
Below National Average: Bihar, Odisha, Assam, and Uttar Pradesh continue to be at a lower level of urbanisation than the national average of 31.1%.

Union Territories: NCT of Delhi, Daman and Diu, Chandigarh, and Lakshadweep, show above 75% urbanisation.