The Election Commission Of India (ECI) Organized A Two-Say SVEEP: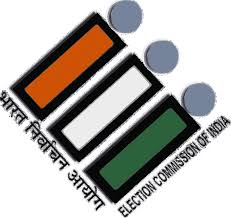 The Election Commission of India (ECI) organized a two-day SVEEP (Systematic Voters' Education and Electoral Participation) Consultation Workshop.
SVEEP Started in 2009, as the flagship program of the ECI for voter education.
Primary goal is to build an inclusive & participative democracy by encouraging all eligible citizens to vote and make an informed decision & ethical choice.
About Election Commission of India:
An autonomous constitutional authority responsible for administering Union and State election processes in India.
Administers elections to the Lok Sabha, Rajya Sabha, and State Legislative Assemblies and the offices of the President and Vice President.
Part XV of the Indian constitution deals with elections, and establishes a commission for these matters.
Article 324 to 329 of the constitution deals with powers, function, tenure, eligibility, etc of the commission and the members.
Originally, it had only one election commissioner but after the Election Commissioner Amendment Act 1989, it has been made a multi-member body.
Presently, it consists of one Chief Election Commissioner (CEC) and two Election Commissioners (ECs) – appointed by the President.
They hold office for a term of 6 years or until they attain the age of 65 years, whichever is earlier.