Daily Current Affairs for Government Exams:
Today Current Affairs: 18th December 2020 for UPSC IAS exams, State PSC exams, SSC CGL, State SSC, RRB, Railways, Banking Exam & IBPS, etc
Contents:
New National Security Directive on the telecommunication sector:
Delhi Assembly passes resolution rejecting agricultural laws.:
Recommendations on Reservation:
Human Freedom Index 2020:
Geosynchronous transfer orbit (GTO):
India Bangladesh Virtual Summit:
Other important current affairs:
1.New National Security Directive on the telecommunication sector: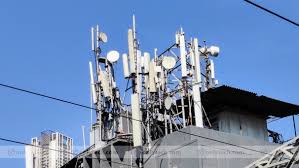 The Cabinet Committee on Security has approved the setting up of a new National Security Directive on the telecommunication sector.
Also, the Union Cabinet has approved the auction of 2,251.25 megahertz of the spectrum with a reserve price of Rs. 3.92 lakh crore.
The Centre asked all telecom operators to undertake an 'information security audit' of their networks.
The objective was to specifically check for any 'backdoor' or 'trapdoor' vulnerabilities in the telecom networks, which can be exploited to extract information and pass on illegally to agencies around the world.
A backdoor or a trap door is a bug installed in the telecom hardware that allows companies to listen in or collect data being shared on the network.
Chinese vendors Huawei and ZTE have been under global scrutiny for allegedly installing backdoor vulnerabilities and spying for the Chinese government and have been banned by several countries.
Almost 30% of Bharti Airtel's network comprises Chinese telecom equipment and it is 40% for Vodafone Idea's network.
State-run telcos Bharat Sanchar Nigam Limited (BSNL) and Mahanagar Telephone Nigam Limited (MTNL) too have equipment from Chinese vendors, including Huawei and ZTE, in their 3G and older networks.
All vendors including Huawei and ZTE were allowed to participate in 5G trials but their participation became difficult owing to developments like the Galwan Valley Standoff in Ladakh.
The government barred BSNL and MTNL from using Chinese equipment for the roll-out of its 4G network.
The Department of Telecommunications hinted that it would announce guidelines asking even private telcos to refrain from using Chinese equipment, however, no such guidelines have been issued till now.
National Security Directive:
It aims to classify telecom products and their sources under the 'trusted' and 'non-trusted' categories.
It will make its decision based on approval of the National Security Committee on Telecom.
It will be headed by the deputy National Security Advisor (NSA) and have members from other departments and ministries, and independent experts as well as two members from the industry.
The National Cyber Security Coordinator is the designated authority and will devise the methodology to designate trusted products.
From among the sources declared as trusted sources by the designated authority, those which meet the criteria of the Department of Telecom's preferential market access policy will be certified as India trusted sources.
The policy provides opportunities to local manufacturers of equipment and handsets in the "sensitive" telecom sector to counter dumping of products by other countries.
Telecom Service Providers (TSPs) are required to connect new devices which are designated trusted products.
However, the directive will not ask TSPs to mandatorily replace the old and existing equipment and does not impact the ongoing annual maintenance contracts or upgrades to old equipment either.
2.Delhi Assembly passes resolution rejecting agricultural laws.: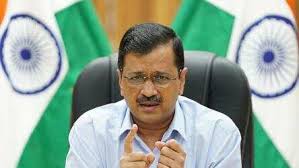 The Supreme Court has said farmers have a constitutional right to continue with their "absolutely perfect" protest as long as their dissent against the controversial agricultural laws did not slip into violence.
Experts argue the three agriculture laws are a clear infringement on the states' right to legislate.
The main subjects of the three acts are agriculture and market that are essentially state subjects as per the Seventh Schedule of the Constitution.
However, the Central government finagled its way into the legislation by misconstruing its authority on food items, a subject in the Concurrent List, as authority over the subject agriculture.
However, food items and agricultural products are distinct categories as many agricultural products in their raw forms are not food items and vice versa.
Agriculture is in the state list under the Constitution
But, Entry 33 of the Concurrent List provides Centre and the states powers to control production, supply and distribution of products of any industry, including agriculture.
Usually, when a state wants to amend a Central law made under one of the items in the concurrent list, it needs the clearance of the Centre.
When a state law contradicts a Central law on the same subject, the law passed by Parliament prevails.
This is an arrangement envisaged as most Parliament laws apply to the whole of India and states amending the Central laws indiscriminately could lead to inconsistencies in different regions on the application of the same law. In matters of trade and commerce, this could especially pose serious problems.
3.Recommendations on Reservation: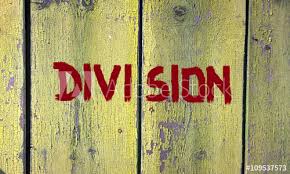 An eight-member committee, appointed by the government for suggesting measures for effective implementation of reservation in students admissions and faculty recruitment in the Indian Institutes of Technology (IITs), has come out with its recommendations.
About the Committee:
It was chaired by IIT Delhi's Director and had representatives of secretaries of the departments of Social Justice and Empowerment, Tribal Affairs, Department of Personnel and Training, Persons with Disabilities, among others.
Its report was submitted to the Ministry of Education in June 2020 and has been made available under the Right to Information (RTI) Act, 2005.
Recommendations:
Being established and recognised as institutions of national importance, IITs should be added to the list of "Institutions of Excellence" mentioned in the Schedule to the Central Educational Institutions (Reservation in Teachers' Cadre) Act, 2019 (CEI Act).
Section 4 of the Act exempts "institutions of excellence, research institutions, institutions of national and strategic importance" mentioned in the Schedule and "minority institutions" from providing reservation.
Currently, many research institutes like the Tata Institute of Fundamental Research, National Brain Research Centre, Space Physics Laboratory, etc. are included under Section 4 of the act, but not the IITs.
If granting full exemption from reservations was not possible, the committee recommended that the implementation of reservation policies for all categories including Economically Weaker Sections (EWS) be restricted just to Assistant Professor Grade I and Grade II and not for levels above.
Vacancies not filled in a particular year due to non-availability, be de-reserved in the subsequent year.
Conduct of special recruitment drives to attract candidates from reserved categories.
To address diversity issues, the report argued that a "system emphasising targeted goals over a period of time" and not "specific quotas" be followed so that IITs can "compete with other top institutions in the world in terms of excellence, output, research and teaching."
The panel proposes a two-year Research Assistantship for students from reserved categories aspiring to join PhD programmes.
It highlighted that the enrollment of reserved category students in the PhD programme is low and needs to be addressed, which is severely limiting the number of reserved category candidates available to be hired as faculty in the IIT system.
4.Human Freedom Index 2020: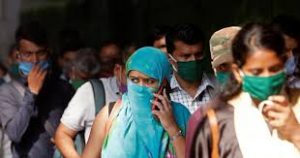 The Human Freedom Index 2020, a worldwide ranking of civil, economic and personal freedom, was released recently.
The index was published by American think tank Cato Institute and Fraser Institute in Canada.
It takes into account 76 indicators of personal, civil, and economic freedoms to rank 162 countries from 2008 to 2018.
India's performance:
It placed India at the 111th spot out of 162 countries.
India ranked 94 on the index in 2019.
India is ahead of China and Bangladesh, which ranked 129 and 139 on the 2020 index respectively.
Global Performances:
New Zealand, Switzerland and Hong Kong bagged the first three spots.
However, Hong Kong's rank is expected to decline in the future, because of China's "aggressive interventions" in the region in 2019 and 2020.
War-torn Syria ranked the last on the list.
The world has seen a notable decline in personal freedom since 2008.
The report continues to find a strong, positive relationship between freedom and prosperity, but also finds that there is an unequal distribution of freedom in the world.
5.Geosynchronous transfer orbit (GTO):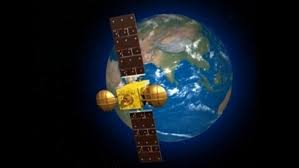 The Indian Space Research Organisation (ISRO) has successfully placed into geosynchronous transfer orbit (GTO) India's 42nd communications satellite, CMS-01, carried onboard the PSLV-C50, from the second launch pad of the Satish Dhawan Space Centre, Sriharikota Range.
This was PSLV's 52nd mission.
CMS-01:
It is a communications satellite envisaged for providing services in extended C Band of the frequency spectrum and its coverage will include the Indian mainland and the Andaman & Nicobar and Lakshadweep islands.
The satellite is expected to have a life of over seven years.
Different orbits:
A Geosynchronous Orbit (GEO) takes a satellite around the Earth at a rate of once per day, keeping it roughly in the same area over the ground.
A Geostationary Orbit (GSO) is a geosynchronous orbit with an inclination of zero, meaning, it lies on the equator.
All geostationary satellites are geosynchronous. Not all geosynchronous satellites are geostationary.
Transfer orbit is Rockets sending payloads to geosynchronous and geostationary orbits drop off their payload in transfer orbits, halfway points en route to the satellite's final position.
From transfer orbit, a satellite conducts engine burns to circularize its orbit and change its inclination.
6.India Bangladesh Virtual Summit: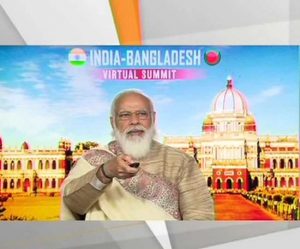 Narendra Modi, Prime Minister of India and Sheikh Hasina, Prime Minister of Bangladesh held a Summit in a virtual format on 17 December 2020.
The two sides jointly inaugurated the Bangabandhu-Bapu Digital Exhibition.
The two sides jointly inaugurated a railway link between Haldibari in India and Chilahati in Bangladesh during the summit. Haldibari – Chilahati route will be beneficial for transit into Bangladesh from Assam and West Bengal.
Both sides also agreed to hold an early meeting of the Joint Boundary Conference to prepare a new set of strip maps along the stretch of Icchamati, Kalindi, Raimongol and the Hariabhanga Rivers.
Bangladesh requested India to name the historic road from Mujib Nagar to Nodia on Bangladesh-India border as "Shadhinota Shorok" commemorating the historic significance of the road during Bangladesh's Liberation War.
The following bilateral development partnership projects were also inaugurated:

Beautification and city development project in Rajshahi City;
Construction of Khalishpur Collegiate Girl's School in Khulna.

List of MoUs/Agreements signed during the Summit:

The framework of Understanding on Cooperation in the Hydrocarbon Sector
MoU regarding Indian Grant Assistance for Implementation of High Impact Community Development Projects through Local Bodies and other Public Sector Institutions
Protocol on Transboundary Elephant Conservation
MoU for Supply of Equipment & Improvement of Garbage/Solid Waste Disposal Ground at Lamchori Area for Barishal City Corporation
MoU on Cooperation in the field of Agriculture
MoU between Father of the Nation Bangabandhu Sheikh Mujibur Rahman Memorial Museum, Dhaka, Bangladesh and the National Museum, New Delhi, India
Terms of Reference of India-Bangladesh CEO's Forum
Other important current affairs:
1.Telugu Desam Party (TDP) national president N. Chandrababu Naidu has challenged Andhra Pradesh Chief Minister Y.S. Jagan Mohan Reddy to hold a referendum on the idea of the three capitals.
Three- capitals: On July 31 the state government notified the AP Decentralisation and Inclusive Development of All Regions Act, 2020, and the AP Capital Region Development Authority (Repeal) Act, 2020.
This law paves the way for three capitals for the state.

Amaravati– legislative capital.
Visakhapatnam– executive capital.
Kurnool– judicial capital.

Need for three capitals:

The government says it is against building one mega capital while neglecting other parts of the state. Three capitals ensure equal development of different regions of the state.
Decentralization has been the central theme in recommendations of all major committees that were set up to suggest a suitable location for the capital of Andhra Pradesh.
These include Justice BN Srikrishna Committee, K Sivaramakrishnan Committee, G N Rao Committee etc.
2.The Union government has demanded that the West Bengal relieve three serving IPS officers for Central deputation. However, the state has expressed its strong reservations against the move.
The state has described the Centre's order as a "colourable exercise of power and a blatant misuse of emergency provision of the IPS Cadre Rule, 1954".
Background: Despite the objection of the State government, the Union government called the three IPS officers on central deputation.
The officers were deployed for the security of BJP president J.P. Nadda when his convoy was attacked on December 10.
For the premier civil services — IAS, IPS and Indian Forest Service — officers of the state cadre are allotted by the Centre from a pool of officers.
From time to time, a certain number of officers are sent on central deputation.
The Home Ministry is the authority in control of IPS cadre, the Department of Personnel and Training for the IAS cadre, and the Ministry of Environment, Forest and Climate Change for IFS cadre.
3.The Union Minister of Jal Shakti has reviewed the progress made under the National Hydrology Project (NHP) in its mid-term.
National Hydrology Project: It was started in 2016 as a Central Sector Scheme with 100% grant to implementing agencies on pan India basis.
It is an initiative of the Ministry of Jal Shakti and is supported by the World Bank.
It has a budget outlay of Rs. 3680 crore to be spent over a period of 8 years.
Aim: To improve the extent, reliability and accessibility of water resources information.
To strengthen the capacity of targeted water resource management institutions in India.
To facilitate the acquisition of reliable information efficiently which would pave the way for an effective water resource development and management.
Project Beneficiaries: Central and state implementing agencies responsible for surface and/or groundwater planning and management, including river basin organizations.
Users of the Water Resources Information System (WRIS) across various sectors and around the World.
4.The Cabinet Committee on Economic Affairs has approved the Revised Cost Estimate (RCE) of Rs. 6,700 crore for the North Eastern Region Power System Improvement Project (NERPSIP).
This is a major step towards economic development of the North Eastern Region through the strengthening of Intra – State Transmission and Distribution systems.
North Eastern Region Power System Improvement Project:

The Scheme was initially approved in December 2014 as a Central Sector Scheme of the Ministry of Power.

Funded By The assistance of the World Bank fund and by the Government of India through the Budget support of the Ministry of Power on 50:50 basis except for the capacity building component for Rs. 89 crores, which will be entirely funded by the Government of India.
Implemented By: The scheme is being implemented through Power Grid Corporation of India Limited (POWERGRID) in association with six beneficiaries North Eastern States namely, Assam, Manipur, Meghalaya, Mizoram, Nagaland, and Tripura and is targeted to be commissioned by December 2021.
POWERGRID is a 'Maharatna' Company operating under the Ministry of Power, it is engaged in power transmission business with the responsibility for planning, implementation, operation and maintenance of Inter-State Transmission System (ISTS).
5.Various online surveys have been conducted recently to check vaccine acceptance among the general population.
Vaccine Hesitancy It refers to delay in acceptance or refusal of vaccines despite the availability of vaccine services.
It is complex and context-specific varying across time, place and vaccine. It Is influenced by factors such as complacency, convenience and confidence.
Reasons for Vaccine Hesitancy: The main issue with vaccine hesitancy is misinformation.
Religious propaganda that the vaccine may contain microbes, chemicals and animal-derived products which is forbidden by religious laws.
Social media is used in stirring fear in people by falsely blaming vaccines for unrelated diseases.
This is the bedrock of the vaccine hesitancy all across the globe.
The Case of Covid-19 Vaccine Hesitancy: In an online study conducted by infectious diseases consultants at Apollo Hospital, Chennai, among 1424 health professionals, only 45% said they will take the Covid vaccine as soon as it becomes available.
55% will either defer the vaccination or are yet to decide what to do.
Another recent online survey by the agency Local Circles, where 59% of the public surveyed said they prefer to defer vaccination.
6.The opposition has called amendments to the Karnataka Land Reforms Act 1961 a "death warrant" for farmers.
The Karnataka Land Reforms (Amendment) Bill, 2020 has repealed three key sections of the Karnataka Land Reforms Act of 1961 which imposed certain restrictions on ownership of farmland.
The amendments have done away with Section 79A of the Act that allowed only those earning less than Rs 25 lakh per annum to buy agricultural land.
Section 79B that said only people earning a living through agriculture could buy agricultural land.
The amendment has also removed Section 79C of the Act, which allowed revenue departments to investigate alleged violations of Sections 79A and 79B during land purchases.
7.The Haldibari-Chilahati rail link was made functional from December 17.
It is the 5th rail link between India and Bangladesh.
This rail link was operational till 1965.
This was part of the broad gauge main route from Kolkata to Siliguri during partition.
However, the war of 1965 effectively cut off all the railway links between India and the then East Pakistan.
After the partition in 1947, seven rail links were operational between India and the then East Pakistan (up to 1965).
Presently, there are four operational rail links between India and Bangladesh.
They are Petrapole (India)-Benapole (Bangladesh), Gede (India)-Darshana (Bangladesh), Singhabad (India)-Rohanpur (Bangladesh), Radhikapur (India)-Birol (Bangladesh)."