Technical Textiles : Report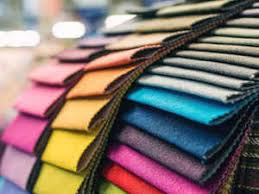 According to a recent research report, the global Technical Textile market size is expected to reach USD 272.3 billion by 2030.
Technical Textiles are textile products that are manufactured primarily for their functionality and use rather than aesthetic appeal.
They are designed to have high levels of physical, mechanical, thermal, and/or chemical properties for use in specific applications within industrial sectors such as earthworks, construction, civil engineering, transport, defense, medical, and healthcare.
The Ministry of Textiles has launched NTTM to increase the penetration level of technical textiles in India while leveraging the extraordinary growth rate of the sector.
The aim of the mission is to position India as a global leader in Technical Textiles.
The mission will comprise the following four components:

Research, Innovation and Development;
Promotion and Market Development;
Export Promotion;
Education, Training, Skill Development;

The NTTM has been approved with an implementation period of four years starting from FY 2020-21 till FY 2023-24. The total outlay of the mission is INR 1480 Cr.
The Mission has a target to take the domestic market size of the technical textile sector to $ 40-50 Bn by the year 2024 with an average growth rate of 15-20% per annum.