The Insolvency And Bankruptcy Code (Amendment) Bill, 2021: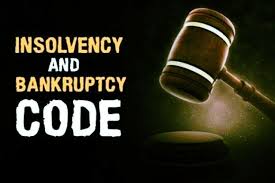 The Insolvency and Bankruptcy Code (Amendment) Bill, 2021, passed by Lok Sabha has proposed 'pre-packs' or Pre-packaged Insolvency Resolution Process (PIRP) as an insolvency resolution mechanism for Micro, Small and Medium Enterprises (MSMEs).
A pre-pack envisages the resolution of the debt of a distressed company through a direct agreement between secured creditors and the existing owners or outside investors, instead of a public bidding process.
Under the pre-pack system, financial creditors will agree to terms with the promoters or a potential investor, and seek approval of the resolution plan from the National Company Law Tribunal (NCLT).
The approval of at least 66 per cent of financial creditors that are unrelated to the corporate debtor would be required before a resolution plan is submitted to the NCLT.
The NCLTs will be required to either accept or reject an application for a pre-pack insolvency proceeding before considering a petition for a Corporate Insolvency Resolution Process (CIRP).
One of the key criticisms of the CIRP has been the time it takes for resolution. The pre-pack in contrast, is limited to a maximum of 120 days with only 90 days available to stakeholders to bring a resolution plan for approval before the NCLT.
Another key difference between pre-packs and CIRP is that the existing management retains control in the case of pre-packs; in the case of CIRP, a resolution professional takes control of the debtor as a representative of inancial creditors.
This ensures minimal disruption of operations relative to a CIRP.