The Plastic Life-Cycle : Report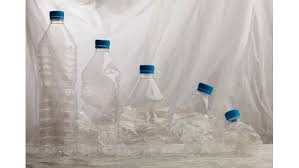 The report – The Plastic Life-Cycle – was released by the Delhi-based think-tank, Centre for Science and Environment (CSE). It was released during the one day national conclave on India Habitat Centre in November 22
Key findings of the report:
India has not been able to effectively implement policies countering plastic pollution.
The new report held that, unless the entire lifecycle of plastic from the source to disposal is not recognized as the root cause of the plastic pollution, the issue will remain.
The currently policies only focus on downstream issues related to collection, management, diversion and disposal of plastic waste.
While the 2016 rules called for the phasing out of all non-recyclable multi-layered plastic (MLP), it was amended in 2018 to halt the phasing out of the MLPs.
It stated that only those MLPs that are "non-recyclable or non-energy recoverable or with no alternate use" must be phased out.
While the 2021 policy banned the production, sale and the use of single-use plastic after July 1, 2022, the February 2022 amendment provided exemption of this rule for the plastic packaging, which accounts for more than half of the plastic wastes generated in India.
The exemption was provided through the extended producer responsibility (EPR) on producers, importers, brand owners and plastic waste processors.
The report found huge limitations in terms of clarity, making EPR difficult to be implemented.
It does not provide for such data-based self-declaration and mechanisms that can enable the public to cross-check the data accuracy.
Producers, Importers and Brand Owners (PIBO) were given the 25 per cent collection target for the plastic they put on the market for 2021-22.
However, the Central Pollution Control Board (CPCB) has not yet updated the performance of these companies for 2021-22.
For the fiscal year, 2022-23, the EPR target for companies has been set as 70 per cent.