Chandrayaan-3: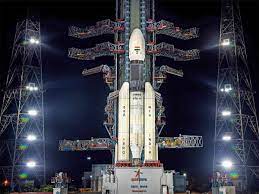 New ISRO Chief had said that design changes on Chandrayaan-3 have been incorporated and testing has seen huge progress. The mission could be launched by the middle of next year.
About Chandrayaan 3:
Chandrayaan-3 will be a mission repeat of Chandrayaan-2 but will only include a lander and rover similar to that of Chandrayaan-2.
It will not have an orbiter.
The Orbiter and other instruments of Chandrayaan-2 mission have, in two years, gathered a wealth of new information that has added to our knowledge about the Moon and its environment.
The Chandrayaan-2 mission, which was lost after it hard landed on the dark side of the Moon in 2019, remains active in the form of its orbiter hovering over the Moon.
Scientists used the Solar X-ray Monitor (XSM) onboard Chandrayaan-2 in September 2019 to study the Sun.
The primary objective of Chandrayaan 2 was to demonstrate the ability to soft-land on the lunar surface and operate a robotic rover on the surface.
The mission consisted of an Orbiter of the Moon, Vikram (after Vikram Sarabhai) – the lander and Pragyan (wisdom) – the rover, all equipped with scientific instruments to study the moon.