Training Programme On Natural Farming: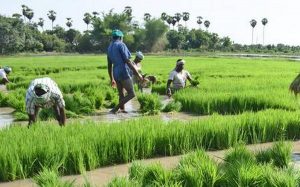 The Ministry for Agriculture and Farmers Welfare has inaugurated the Comprehensive Training Programme on Natural Farming, organised by the National Institute of Agricultural Extension Management (MANAGE).
MANAGE was established in 1987 as the Indian response to challenges of agricultural extension in a rapidly growing and diverse agriculture sector.
In practical terms, extension means giving farmers knowledge of agronomic techniques and skills to improve their productivity, food security and livelihoods.
Natural Farming can be defined as a "chemical- free farming and livestock based ". Soundly grounded in agro-ecology, it is a diversified farming system that integrates crops, trees and livestock, allowing the optimum use of functional biodiversity.
It holds the promise of enhancing farmers' income while delivering many other benefits, such as restoration of soil fertility and environmental health, and mitigating and/or reducing greenhouse gas emissions.
This farming approach was introduced by Masanobu Fukuoka, a Japanese farmer and philosopher, in his 1975 book The One-Straw Revolution.
It builds on natural or ecological processes that exist in or around farms. Internationally, Natural Farming is considered a form of regenerative agriculture—a prominent strategy to save the planet.
It has the potential to manage land practices and sequester carbon from the atmosphere in soils and plants, where it is actually useful instead of being detrimental.
In India, Natural farming is promoted as Bhartiya Prakritik Krishi Paddhati Programme (BPKP) under Paramparagat Krishi Vikas Yojana (PKVY).
BPKP is aimed at promoting traditional indigenous practices which reduce externally purchased inputs.
Natural Farming, as the name suggests, is the art, practice and, increasingly, the science of working with nature to achieve much more with less.