Two Day National Workshop : National e-Vidhan Application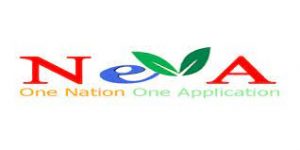 Ministry of Parliamentary Affairs is set to organize a two-day National Workshop on the National e-Vidhan Application (NeVA) on 24th & 25th of May, 2023 in New Delhi
The objective of this move is to encourage the legislatures of all states and union territories to move towards the NeVA platform and bring in transparency, accountability and responsiveness in their conduct of house business through the use of technology.
It is the second workshop. The first workshop was organised in September 2018.
National e-Vidhan Application is one of the 44 Mission Mode Projects (MMPs) under the "Digital India Programme" of Government of India.
Aim is to make the functioning of all the State Legislatures paperless by transforming them into 'Digital House'.
It is a device neutral and member centric application created to equip them to handle diverse House Business smartly by putting entire information regarding member contact details, rules of procedure, notices, bills, starred/unstarred questions and answers, committee reports etc. in their hand held devices/ tablets.
Till now, 21 State legislatures have signed Memorandum of Understanding for implementation of the NeVA and the project has been sanctioned for 17 Legislatures.
Among them, 9 Legislatures have already become fully digital and are Live on NeVA platform.
Nodal Ministry: Ministry of Parliamentary Affairs.