Benami Law: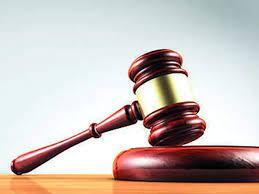 The Supreme Court declared as "unconstitutional and manifestly arbitrary" the amendments introduced to the Benami law in 2016, which apply retrospectively and can send a person to prison for three years even as it empowers the Centre to confiscate "any property" subject to a benami transaction.
In a decision much awaited by businesses, a three-judge Bench, led by Chief Justice of India N.V. Ramana, declared as unconstitutional Sections 3(2) and 5 introduced through the Benami Transactions (Prohibition) Amendment Act, 2016.
The 2016 law amended the original Benami Act of 1988, expanding it to 72 Sections from a mere nine.
Section 3(2) mandates three years of imprisonment for those who had entered into benami transactions between September 5, 1988 and October 25, 2016.
That is, a person can be sent behind bars for a benami transaction entered into 28 years before the Section even came into existence.
Justice Ramana, who wrote the 96-page judgment, held that the provision violated Article 20(1) of the Constitution.
Article 20(1) mandates that no person should be convicted of an offence, which was not in force "at the time of the commission of the act charged as an offence".
Section 5 of the 2016 Amendment Act said that "any property, which is subject matter of benami transaction, shall be liable to be confiscated by the Central Government".
The court held that this provision cannot be applied retrospectively.