UN Global Compact's CEO Water Mandate: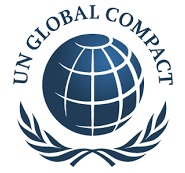 India's largest power utility, NTPC Ltd, has become a signatory of UN Global Compact's CEO Water Mandate.
CEO Water Mandate is a UN Global Compact initiative that demonstrates the commitment and efforts of companies to enhance their water and sanitation agendas in line with Sustainable Development Goals.
It has been designed to assist companies in developing, implementing and disclosing comprehensive water strategies and policies.
It provides a platform for companies to link with like-minded businesses, public authorities, UN agencies, civil society organizations etc.
The UN Global Compact initiative:
It is a non-binding United Nations pact to encourage businesses and firms worldwide to adopt sustainable and socially responsible policies and to report on their implementation.
Launched in 2000.
It is a principle-based framework for businesses, stating ten principles in the areas of human rights, labor, the environment and anti-corruption.
Under the Global Compact, companies are brought together with UN agencies, labor groups and civil society.
Cities can join the Global Compact through the Cities Programme.
NTPC has already taken a series of measures across its plant locations on sound water management.
NTPC will further imbibe the 3 R's (reduce, reuse, recycle) for water conservation and management while carrying out its core business activity of power generation.
The NITI Aayog report on 'Composite Water Management Index (2018)' underlines that over 600 million Indians face high to extreme water stress.
According to a World Bank report, the amount of water currently available to an individual will fall below half of the 1,588 cubic meters per year by 2030. This will create unimaginable disaster for the majority people in India.
India has 4% of the world's freshwater which has to cater to 17% of the world's population.