Global Forgiveness Day: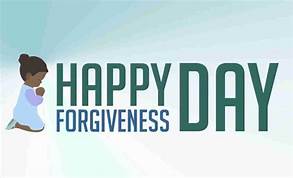 Global Forgiveness Day is observed on 7th of July every year to celebrate goodwill among people and it gives us a chance to set things right and make our relationships stronger.
In 1994, The Christian Embassy of Christ's Ambassadors founded National Forgiveness Day in British Columbia.
The day was later renamed 'Global Forgiveness Day.
The art of practicing forgiveness after an offense, and let go of your negative emotions, is a key principle taught by all religions across the globe.
Forgiveness is important not only in our relationships but also in our personal lives.