UN High Seas treaty: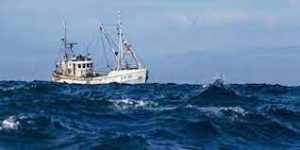 Negotiations involving 168 countries, including the European Union, to agree on a UN treaty for protecting oceans failed on August 27.
Also referred to as the 'Paris Agreement for the Ocean', the treaty to deal with Biodiversity Beyond National Jurisdiction has been under discussion for several years.
The proposed treaty concerns the ocean existing beyond the Exclusive Economic Zones that lie from the coast of a country to about 200 nautical miles or 370 km into the sea, till where it has special rights for exploration. Waters beyond that are known as open seas or high seas.
The treaty was to be negotiated under the United Nations Convention on Laws of the Sea (UNCLOS) of 1982 which governs the rights of countries regarding marine resources.
As there is no treaty for conserving the health of vast swathes of the earth's oceans, a UN resolution in 2017 had decided to rectify this while setting 2022 as the deadline.