Insolvency And Bankruptcy Board Of India (IBBI): Amendment: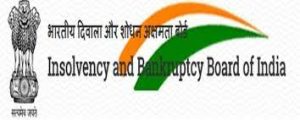 The Insolvency and Bankruptcy Board of India (IBBI) has amended the Insolvency and Bankruptcy Board of India (Insolvency Resolution Process for Corporate Persons) Regulations, 2016.
The amendments are aimed at enhancing the discipline, transparency, and accountability in corporate insolvency proceedings.
In March 2021 a sub-committee of the Insolvency Law Committee (ILC) recommended a pre-pack framework within the basic structure of the Insolvency and Bankruptcy Code (IBC), 2016.
The amendment requires an Insolvency Professional (IP) conducting Corporate Insolvency Resolution Process (CIRP) to disclose all former names and registered office address(es) so changed in the two years preceding the commencement of insolvency along with the current name and registered office address of the Corporate Debtor (CD), in all its communications and records.
CIRP includes necessary steps to revive the company such as raising fresh funds for operation, looking for a new buyer to sell the company as a going concern, etc.
CD is any corporate organization which owes a debt to any person.
A CD may have changed its name or registered office address prior to commencement of insolvency.
Therefore the stakeholders may find it difficult to relate to the new name or registered office address and consequently fail to participate in the CIRP.
The amendment provides that the Interim Resolution Professional (IRP) or Resolution Professional (RP) may appoint a professional, other than registered valuers, if he is of the opinion that the services of such professional are required and such services are not available with the CD.
Such appointments shall be made on an arm's length basis following an objective and transparent process.
The RP is duty bound to find out if a CD has been subject to avoidance transactions, namely, preferential transactions, undervalued transactions, extortionate credit transactions, fraudulent trading and wrongful trading, and file applications with the Adjudicating Authority seeking appropriate relief.
Insolvency and Bankruptcy Code:
The IBC was enacted in 2016.
Objective:

To streamline and speed up the resolution process of failed businesses.
To consolidate provisions of the existing legislative framework to form a common forum for debtors and creditors of all classes to resolve insolvency.
To stipulate that the resolution process of a stressed company will have to be completed in a maximum of 270 days.