Unicorn Startup : Declined Sharply In 2023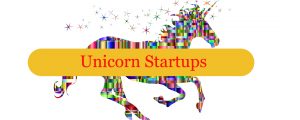 According to a recent report, new additions to the unicorn list declined sharply in 2023, indicating a slowdown in the Indian startup ecosystem.
The term unicorn refers to a privately held startup company with a value of over $1 billion.
It is commonly used in the venture capital industry.
The term was first popularised by venture capitalist Aileen Lee when she referred to the 39 startups that had a valuation of over $1 billion as unicorns.
The valuation of unicorns is not expressly linked to their current financial performance but is largely based on their growth potential, as perceived by investors and venture capitalists who have taken part in various funding rounds.
There are more than 1,000 unicorn companies around the world as of March 2022.