Unified Portal For Agricultural Statistics: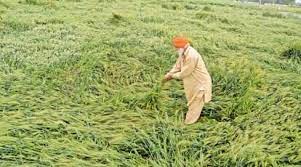 The Unified Portal for Agricultural Statistics (UPAg Portal ) was officially launched recently.
This innovative platform is designed to revolutionize data management in India's agriculture sector, addressing complex governance challenges.
The portal aims to provide real-time, reliable, and standardized information, empowering stakeholders and facilitating more responsive and efficient agricultural policies.
The UPAg Portal addresses key challenges in agriculture data, including lack of standardization, verification, dispersion, and different update frequencies.
It offers data standardization, advanced analytics, granular production estimates, commodity profile reports, and flexibility for users to prepare their own reports.
The UPAg Portal is part of the Digital Public Infrastructure for Agriculture, focusing on harnessing data for growth, transparency, and agility in India's agriculture sector.
This initiative aligns with e-governance principles and aims to enhance data-driven decision-making for policymakers, researchers, and stakeholders in the agriculture domain.