Today Current Affairs: 30th January 2021  for UPSC IAS exams, State PSC exams, SSC CGL, State SSC, RRB, Railways, Banking Exam & IBPS, etc
Economic Survey 2020-21: Highlights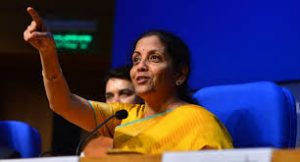 Agriculture:
The Agriculture and Allied activities showed a growth of 3.4 percent at constant prices during 2020-21 (first advance estimate) says the Economic Survey 2020-21.
As per the Provisional Estimates of National Income released by CSO on 29th May 2020, the share of Agriculture and Allied Sectors in Gross Value Added (GVA) of the country at current prices is 17.8 percent for the year 2019-20.
In the Agriculture year 2019-20 (as per Fourth Advance Estimates), total food grain production in the country is estimated at record 296.65 million tonnes which is higher by 11.44 million tonnes than the production of food grain of 285.21 million tonnes achieved during 2018-19.
In 2019-20, the major agricultural and allied export destinations were USA, Saudi Arabia, Iran, Nepal and Bangladesh.
The top agriculture and related products exported from India were marine products, basmati rice, buffalo meat, spices, non-basmati rice, cotton raw, oil meals, sugar, castor oil and tea.
The contribution of livestock in total agriculture and allied sector GVA (at Constant Prices) has increased from 24.32 per cent (2014-15) to 28.63 per cent (2018-19). Livestock sector contributed 4.19 per cent of total GVA in 2018-19.
During the last 5 years ending 2018-19, Food Processing Industries (FPI) sector has been growing at an Average Annual Growth Rate (AAGR) of around 9.99 per cent as compared to around 3.12 per cent in Agriculture and 8.25 per cent in Manufacturing at 2011-12 prices.
Bare Necessities:
Economic Survey 2020-21 constructs a Bare Necessities Index (BNI) at the rural, urban and all India level.
The BNI summarises 26 indicators on five dimensions viz., water, sanitation, housing, micro-environment, and other facilities.
The BNI has been created for all States for 2012 and 2018 using data from two NSO rounds viz., 69th and 76th on Drinking Water, Sanitation, Hygiene and Housing Condition in India.
In most of the States, the access to the Bare Necessities for the household in 2018 is significantly better compared to 2012.
Access to drinking water to households in most of the States has improved in 2018 compared to 2012 in rural as well as urban areas.
Regional disparity in access to sanitation has declined as the States having low access to sanitation in 2012 have gained more.
The survey observes improvement in Housing Index also indicating an improvement in access to housing and reduction in inter-States disparities with disproportionate benefits for the lowest income group in 2018 vis-à-vis 2012.
The economic Survey also notes improvement in microenvironment for all States in 2018 except for Assam in rural and Odisha and Assam in urban areas as compared to 2012.
Survey also points to a positive correlation between access to bare necessities and better health and education outcomes.
It observes improvement in child survival, the decline in stillbirths, malnutrition, and infant mortality with improved access to sanitation and clean drinking water.
Skill Development:
The Economic Survey 2020-21 states that only 2.4 percent of the workforce of age 15-59 years have received formal vocational/technical training and another 8.9 percent of the workforce received training through informal sources.
Out of the 8.9 percent workforce who received non-formal training, the largest chunk is contributed by on-the-job training (3.3 percent), followed by self-learning (2.5 percent) and hereditary sources (2.1 percent) and other sources (1 percent).
Among those who received formal training, the most opted training course is IT-ITeS among both males and females.
The Unified Skill Regulator- National Council for Vocational Education and Training (NCVET) was operationalized recently.
Pradhan Mantri Kaushal Vikas Yojana 3.0 was rolled out in 2020-21 with a tentative target to skill 8 lakh candidates including migrants.
Education:
The Economic Survey 2020-21 states that online schooling took off in a big way during the COVID-19 pandemic.
The percentage of enrolled children from government and private schools owning a smartphone increased enormously from 36.5 per cent in 2018 to 61.8 per cent in 2020 in rural India.
PM eVIDYA which is a comprehensive initiative to unify all efforts related to digital/online/on-air education to enable multi-mode and equitable access to education for students and teachers.
Around 92 courses have started and 1.5 crore students are enrolled under Swayam MOOCs which are online courses relating to NIOS.
PRAGYATA guidelines on digital education have been developed with a focus on online/blended/digital education for students who are presently at home due to closure of schools.
The MANODARPAN initiative for psychological support has been included in Atma Nirbhar Bharat Abhiyan.
India has attained a literacy level of almost 96 per cent at the elementary school level. As per National Sample Survey (NSS), the literacy rate of persons of age 7 years and above at the All India level stood at 77.7 per cent.
Health:
The Economic Survey 2020-21 has strongly recommended an increase in public spending on healthcare services from 1 percent to 2.5-3 percent of GDP, as envisaged in the National Health Policy 2017.
It notes that this can significantly reduce the Out-of-Pocket-Expenditure (OOPE) from 65 per cent to 35 per cent of the overall healthcare spend.
The Survey has recommended that the National Health mission (NHM) should be continued in conjunction to with Ayushman Bharat Yojana.
Drawing from the lessons learned during the ongoing global pandemic of COVID-19, the Economic Survey makes a strong case for complete adoption of telemedicine for meeting the last-mile challenges of healthcare delivery in the country.
Davos Dialogue: World Economic Forum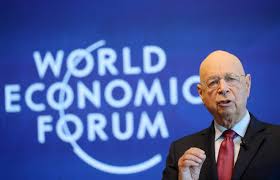 The Prime Minister addressed the World Economic Forum's (WEF) Davos Dialogue via video conferencing.
The WEF annual meeting in Davos (Switzerland) engages the world's top leaders to shape global, regional and industry agendas.
The Davos Dialogues agenda marks the launch of the WEF's Great Reset Initiative in the post Covid world.
India's Fight Against Covid:
India, took a proactive public participation approach and developed a Covid-specific health infrastructure and trained its resources to fight Covid.
India, which is the home to the world's 18% population, has not only taken care of its citizens but also helped other countries by exporting PPE kits and masks.
India guided the world how traditional medicine (Ayurveda) could help in improving immunity.
India has developed two coronavirus vaccines so far which have been exported to other countries and the world would see many more Made in India vaccines in the coming days.
Indian Economy During the Pandemic:
India has maintained economic activity by starting infrastructure projects worth billions of rupees and initiating special schemes for employment such as:
Garib Kalyan Rojgar Abhiyaan: The scheme empowered and provided livelihood opportunities to the returnee migrant workers and rural citizens who have returned to their home states due to the Covid-19 induced lockdown.
India's ambition of self-reliance (Aatmanirbhar Bharat) will strengthen globalism and will help in Industrial revolution 4.0.
India is working on all the four factors of Industrial revolution 4.0 which are connectivity, automation, artificial intelligence or machine learning and real-time data.
India's Digital Infrastructure:
Growing digital infrastructure has made digital solutions everyday part of life in India.
It has made public service delivery efficient and transparent.
1.3 billion Indians have universal ID- Aadhar which is connected to their account and phone.
In December 2020, there has been 4 trillion rupees worth of transactions through Unified Payments Interface (UPI).
India could transfer 1.8 trillion rupees worth of assistance through direct benefit transfer to the accounts of 760 million Indians during the pandemic.
India has started a campaign named National Digital Health Mission for providing easy access to health care by giving Unique Health ID to its citizens.
India and Climate Change:
India is matching its growth with the goals of climate change.
Few Indian Initiatives to Fight Climate Change:
National Clean Air Programme (NCAP): It is a five-year action plan with a tentative target of 20-30% reduction in concentrations of PM10 and PM2.5 by 2024, with 2017 as the base year.
India has also shifted from Bharat Stage-IV (BS-IV) to Bharat Stage-VI (BS-VI) emission norms from 1st April 2020 which was earlier to be adopted by 2024.
It has distributed more than 360 million LED bulbs under the UJALA scheme, which has led to an energy saving of about 47 billion units of electricity per year and a reduction of 38 million tonnes of CO2 per year.
India is focussing on sustainable urbanization with focus on ease of living, ease of doing business and climate sensitive development.
About World Economic Forum:
The World Economic Forum (WEF) is a Swiss nonprofit foundation established in 1971, based in Geneva, Switzerland.
Recognized by the Swiss authorities as the international institution for public-private cooperation.
Mission: Committed to improving the state of the world by engaging business, political, academic, and other leaders of society to shape global, regional, and industry agendas.
Founder and Executive Chairman: Klaus Schwab.
Future Investment Initiative Forum: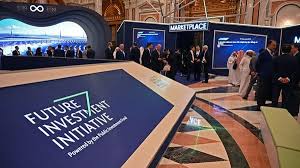 The Union Minister of Health and Family Welfare addressed the 4th edition of the Future Investment Initiative Forum through a video conference.
The aim of the Forum hosted in Riyadh (Saudi Arabia) was to find solutions on how businesses and governments can expand access to healthcare, train healthcare workers, remove regulatory barriers and encourage investment in advanced health technologies.
India Highlighted Five Big Trends Emerging Due to Covid-19 and Impacting Global Business:

The impact of Technology and Innovation.
Importance of Infrastructure for Global Growth.
Changes coming in human resource and future of work.
Compassion for Environment.
Business friendly Governance with focus on the whole of society and government approach.
India's Initiatives Highlighted:
Indigenous Innovations to Digital Health Tools (for Covid-19):
Aarogya Setu App: Bluetooth tracking technology is used to analyze and locate Covid hotspots and alert local authorities in advance.
For Strengthening Infrastructure:

India has launched a special economic and comprehensive package of Rs. 2 million Crore, equivalent to 10% of India's GDP under Atmanirbhar Bharat Abhiyan.

For Human Resource:

India has developed a comprehensive vision on developing skilled human resources. For Example: Recently, the government has launched the Pradhan Mantri Kaushal Vikas Yojana (PMKVY) 3.0.

For Environment:

The steps taken by India to mitigate climate change (e.g. National Action Plan on Climate Change) and move towards clean fuel consumption (e.g. Ujjwala).

For Business Friendly Governance:

India is developing a comprehensive ecosystem from research and development to tech-entrepreneurship.

Emphasized Healthcare:

India demonstrated the world's largest vaccination campaign launched by it recently with two Covid-19 vaccines (Covidshield and Covaxin).
Serum Institute of India will deliver Covishield to Saudi Arabia.
Referred to the development of the Co-WIN digital platform and the Ayushman Bharat scheme, the world's largest government health program, which are shining examples of the use of technology in the integration of public health communities.
West Asia Peace Conference: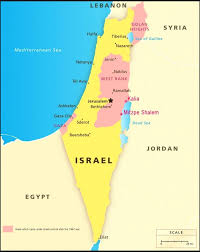 Russia backed a Palestinian proposal for a West Asia Peace Conference. The Conference is intended to focus on a two-state solution, under which Israel and a future Palestinian state would coexist.
The support for the Conference came as the USA, which had sided with Israel under the administration of Donald Trump, intends to "restore credible USA engagement with Palestinians as well as Israelis."
The 10 participants would include Israel, the Palestinians, the four members of the West Asia diplomatic quartet (Russia, the United Nation, the USA and the European Union), along with four Arab states — Bahrain, Egypt, Jordan and the UAE.
Russia suggested that the West Asia Peace Conference could be held at the ministerial level.
Covid-19 Performance Index: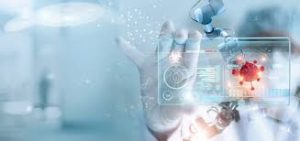 India has been ranked 86th in a "Covid-19 Performance Index" comprising 98 countries.
Covid-19 Performance Index was compiled by the Sydney-based Lowy Institute, an Australian think tank, which sought to measure the response of countries to the Pandemic.
The Institute also took into account the impact of geography, political systems and economic development in assessing outcomes.
Fewer reported cases and deaths, both in aggregate and per capita terms, point towards a better response to the virus.
More tests conducted on a per capita basis reveal an accurate picture of the extent of the pandemic at the national level.
Lower rates of positive tests indicate greater degrees of control over the transmission of Covid-19.
Parameter Used:
Six Indicators: Confirmed cases, confirmed deaths, cases per million people, deaths per million people, cases as a proportion of tests, and tests per thousand people.
Assessing Method:
Assessed 98 countries in the 36 weeks that followed their hundredth case.
China was not included in the study because all of its testing rates are not publicly available.
An average across six indicators was calculated for individual countries in each period and normalised to produce a score from 0 (worst performing) to 100 (best performing).
Results:
New Zealand topped the rankings closely followed by Vietnam, Taiwan, Thailand and Cyprus.
Brazil stood at the bottom of the index. The USA was the fifth-worst performing country, it stood at 94 out of 98 countries.
South Asian Countries:
Sri Lanka was the best performing nation in South Asia, ranking 10, while the Maldives was at 25, Pakistan at 69, Nepal at 70, and Bangladesh at 84.
Performance of India:
India ranked 86th in the Covid-19 Performance Index out of 98 countries.
At 24.3, India's average was lower than the region it belongs to — Asia-Pacific — which scored 58.2 and ranked best in the region-wise evaluation.
SARS-CoV-2 New Variants: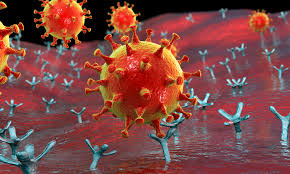 Variants have emerged independently in several countries, and the latest research indicates that the virus is changing quickly (mutation) and it may continue to develop towards evading currently available vaccines.
The SARS-CoV-2 virus is responsible for causing coronavirus disease (Covid-19).
The mutation is an alteration in the genetic material (the genome) of a cell of a living organism or of a virus that is more or less permanent and that can be transmitted to the cell's or the virus's descendants.
The genomes of organisms are all composed of Deoxyribonucleic Acid (DNA), whereas viral genomes can be of DNA or Ribo Nucleic Acid (RNA).
When cells multiply, the DNA within them replicates as well, to make copies for the new cells. During replication, random errors are introduced into the new DNA.
While the errors in DNA virus genomes can be corrected by the error-correcting function of cells in which they replicate, there are no enzymes in cells to correct RNA errors. Therefore, RNA viruses accumulate more genetic changes (mutations) than DNA viruses.
Three key Receptor-Binding Domain (RBD) mutations K417N/T, E484K, and N501Y are found invariants that emerged in South Africa and Brazil.
The UK variant has the N501Y, P681H mutation.
Viruses with mutations within the receptor-binding domain (RBD) of the Spike protein have the most potential to evade antibodies that develop as a result of natural infection or vaccination.
The RBD binds the cellular receptor allowing the virus to infect cells, and anti-RBD antibodies neutralize the virus.
Vaccine Test Against Emerging Variants:
Indirect tests are done in laboratories to assess if an emerging variant might escape antibodies developed after natural infection or vaccination.
Serum (the blood components that contain antibodies) from recovered patients or vaccinated people, and antibodies are known to neutralize the original virus, are tested to determine whether the variant viruses evade antibodies.
The effectiveness of serum or antibody is expressed as an inhibitory concentration (IC) or plaque reduction neutralization titer (PRNT) value.
The IC50 or PRNT50 value is the reciprocal dilution of serum or antibody that neutralizes 50% viruses in the sample.
Neglected Tropical Diseases: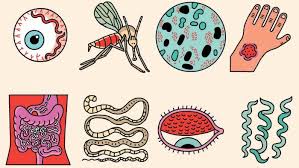 India has joined the world to Light Up Qutub Minar as a sign of unity to combat the Neglected Tropical Diseases.
The second annual World NTD Day will be marked on 30th January.
The people who are most affected by these diseases are often the poorest populations, living in remote, rural areas, urban slums or conflict zones. Neglected tropical diseases persist under conditions of poverty and are concentrated almost exclusively in impoverished populations in the developing world.
Lacking a strong political voice, people affected by these tropical diseases have a low profile and status in public health priorities.
Lack of reliable statistics and unpronounceable names of diseases have all hampered efforts to bring them out of the shadows.
Neglected tropical diseases affect more than 1 billion people, primarily poor populations living in tropical and subtropical climates.
They are frequently clustered together geographically and individuals are often afflicted with more than one parasite or infection.
More than 70% of countries and territories that report the presence of neglected tropical diseases are low-income or lower-middle-income economies.
Infections are caused by unsafe water, poor housing conditions and poor sanitation.
Children are the most vulnerable to these diseases, which kill, impair or permanently disable millions of people every year, often resulting in life-long physical pain and social stigmatization.
The National Health Policy (2017 )sets an ambition to stimulate innovation to meet health needs and ensure that new drugs are affordable for those who need them most, but it does not specifically tackle neglected diseases.
The National Policy on Treatment of Rare Diseases (2018)includes infectious tropical diseases and identifies a need to support research on treatments for rare diseases. It has not yet prioritised diseases and areas for research funding or how innovation would be supported.
NCAVES India Forum 2021: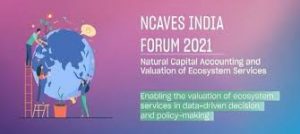 Organized by the Ministry of Statistics and Programme Implementation (MoSPI).
Natural Capital Accounting and Valuation of the Ecosystem Services (NCAVES) India Forum-2021 is a part of NCAVES project of United Nations Statistics Division (UNSD).
It aims to help five countries for addressing the concerns of sustainability and conserving the environment for future use while charting the course for economic development.
India is one of the five countries taking part in this project – the other countries being Brazil, China, South Africa and Mexico.
NCAVES project:
The project seeks to advance the theory and practice of environmental and ecosystem accounting in Brazil, China, India, Mexico and South Africa.
The project has been jointly implemented by the United Nations Statistics Division (UNSD), the United Nations Environment Programme (UNEP) and the Secretariat of the Convention of Biological Diversity (CBD).
It aims to assist the five participating partner countries, to advance the knowledge agenda on environmental-economic accounting, in particular ecosystem accounting.
The project will have a duration until the end of 2021.
Significance:
The participation in the project has helped MOSPI commence the compilation of the Environment Accounts as per the UN-SEEA framework.
The MOSPI has also released environmental accounts in its publication "EnviStats India" on an annual basis since 2018.
Several of these accounts are closely related to the social and economic attributes, making them a useful tool for the Policy.
Cryptocurrency And Regulation Of Official Digital Currency Bill, 2021: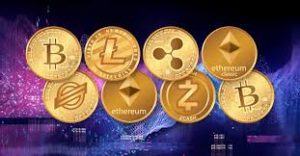 The Budget session of Parliament is likely to consider this bill, which prohibits all private cryptocurrencies and provides for an official digital currency to be issued by the Reserve Bank of India.
The purpose of the law has been described as:

to create a facilitative framework for an official digital currency issued by the RBI.
to "prohibit all private cryptocurrencies in India".

The Bill also seeks to prohibit all private cryptocurrencies in India, however, it allows for certain exceptions to promote the underlying technology of cryptocurrency and its uses.
The Supreme Court, last year, set aside an April 6, 2018, circular of the Reserve Bank of India (RBI) that prohibited banks and entities regulated by it from providing services in relation to virtual currencies (VCs).
RBI has not come out with a stand that any of the entities regulated by it namely, nationalised banks/scheduled commercial banks/cooperative banks/NBFCs, have suffered any loss or adverse effect directly or indirectly, on account of virtual currencies (VCs)
Hence, the RBI circular is "disproportionate" with an otherwise consistent stand taken by the central bank that VCs were not prohibited in the country.
Besides, the court found that the RBI did not consider the availability of alternatives before issuing the circular.
Besides, the court referred to the Centre's failure to introduce an official digital rupee despite two draft Bills and several committees.
About Cryptocurrencies:
Cryptocurrencies are digital currencies in which encryption techniques are used to regulate the generation of units of currency and verify the transfer of funds, operating independently of a central bank.
Examples: Bitcoin, Ethereum etc.
Strengthening Teaching-Learning And Results for States (STARS) Project: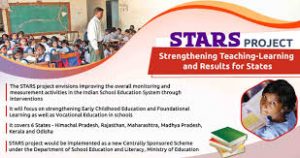 Agreement for the financial support of the implementation of Strengthening Teaching-Learning and Results for States (STARS) project of Ministry of Education (MOE) was signed between the Department of Economic Affairs (DEA) and World Bank along with the Ministry of Education.
Earlier Union Cabinet has approved the proposal of the STARS project in October 2020.
The Program envisions improving the overall monitoring and measurement activities in the Indian school education system through interventions in 6 States viz Himachal Pradesh, Rajasthan, Maharashtra, Madhya Pradesh, Kerala, and Odisha.
STARS project would be implemented as a new Centrally Sponsored Scheme under the Department of School Education and Literacy (DoSEL), MOE.
DoSEL, MoE is the main implementing agency at the national level. At the State level, the project will be implemented through the integrated State Implementation Society (SIS) for Samagra Shiksha.
The total project cost of the STARS project is Rs 5718 crore with the financial support of World Bank amounting to the US $ 500 million (approximately Rs. 3700 crores) and the rest coming as State share from the participating States, over a period of 5 years.
The proposed World Bank support under STARS is primarily in the form of a results-based financing instrument called Program for Results (PforR).
A State Incentive Grant (SIG) will be used to encourage States to meet desired project outcomes.
Prabuddha Bharata: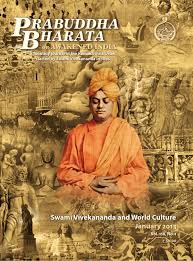 Prime Minister Modi will address the 125th-anniversary celebrations of 'Prabuddha Bharata', on 31st January 2021. The event is being organized by Advaita Ashrama, Mayavati.
'Prabuddha Bharata' is a monthly journal of the Ramakrishna Order, started by Swami Vivekananda in 1896.
The journal 'Prabuddha Bharata' has been an important medium for spreading the message of India's ancient spiritual wisdom.
Its publication was started from Chennai (erstwhile Madras), where it continued to be published for two years, after which it was published from Almora.
Later, in April 1899, the place of publication of the Journal was shifted to Advaita Ashrama and it has been continuously published from there since then.