United Nations Convention To Combat Desertification (UNCCD):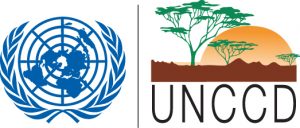 PM Modi delivered the keynote address at the UN 'high-level dialogue on desertification, land degradation and drought'.
He spoke at the Opening Segment in his capacity as the President of the 14th Session of the Conference of Parties (COP) of the United Nations Convention to Combat Desertification (UNCCD).
Key highlights of his address:
In last 10 years, around 3 million hectares of forest cover added in India, enhancing the combined forest cover to almost one-fourth of the country's total area.
India is on track to achieve its national commitment of Land degradation neutrality.
India is also working towards restoring 26 million hectares of degraded land by 2030. This will achieve an additional carbon sink of 2.5 to 3 billion tons of carbon dioxide equivalent.
He gave an example of the Banni region in Rann of Kutch in Gujarat to illustrate how restoration of land can start a virtuous cycle of good soil health, increased land productivity, food security and improved livelihoods.
United Nations convention to combat desertification (UNCCD):
It is the first and only internationally legally binding framework set up to address the problem of desertification.
Its secretariat has been located in Bonn, Germany.