United Nations Interim Force In Lebanon: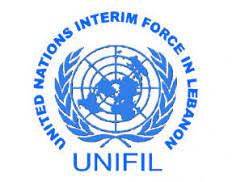 United Nations Interim Force in Lebanon (UNIFIL) said that one of its members sustained injuries after shelling Houla village near the Israeli-Lebanon border.
United Nations Interim Force in Lebanon was created by the Security Council in March 1978 after Israel's invasion of Lebanon.
According to Security Council resolutions 425 (1978) and 426 (1978) of 19 March 1978, UNIFIL was established to:

Confirm the withdrawal of Israeli forces from southern Lebanon.
Restore international peace and security.
Assist the Government of Lebanon in ensuring the return of its effective authority in the area.

The mandate had to be adjusted twice, due to the developments in 1982 and 2000.
It has around 10,500 peacekeepers coming from 48 troop contributing countries.
The mission maintains an intensive level of operational and other activities amounting to approximately 14,500 activities per month, day and night, in the area of operations.
Seventeen percent of activities are carried out jointly with the Lebanese Armed Forces. UNIFIL is complemented by a five-vessel Maritime Task Force.
UNIFIL is funded through a separate account approved on an annual basis by the General Assembly
It is a part of UN peacekeeping force.